Franklin Electric submersible motor
Motors made of stainless steel being used since 1950s. They have always incarnate reliability year after year. Is it the most popular and appreciated motor by pump distributors and installers. Proven for many decades, they are the most durable in the industry.
Finally, all Franklin submersible motor that we sell and install have been tested and certified, which gives us absolute and meaningful confidence in this product. Verified by yourself, all our submersible motor has been tagged : 100% tested in water.
Franklin Electric control box
Franklin Electric control box is made of robust components, so it is the industry's most durable control box. If you are seeking for many years of reliability and peace of mind, you can stop here. Franklin Electric products are by far the number one product in their category.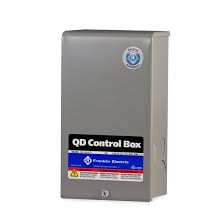 Pumptec
The Pumptec family from Franklin Electric offers high efficiency pump protection you need at the bottom of your well. Designed to monitor engine load, supply voltage and to stop the pump to prevent damage, Pumptec products protect your water system investment.
Whether if is Pumptec, QDPumptec and Pumptec-Plus they are the only single-phase load monitoring devices specifically designed for Franklin single-phase motors. They have a wide range of nominal characteristics and interrupt situations. Franklin's single-phase protection devices have been designed exclusively to extend the life of Franklin engines. They monitor and diagnose engine loads to prevent pump or motor failures from contributions to adverse conditions such as reduced flow well, pump damage, clogging, pump-related pumps, or pump problems. They are reliable in your supervision in case of lack of water or frequent shutdown that can cause your pump to overheat.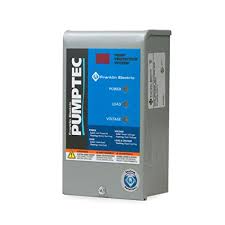 Subdrive (constant pressure)
Franklin Electric's variable frequency drive (VFD) use state-of-the-art technology to provide constant water pressure adjustable from 25 to 80 psi according to your needs.
Unlike the conventional control box system operating with a differential of 20 psi, no water pressure variation will be detected with the VFD. Finally, VFD helps protect your pumping system and your house from multiple damages and increase its durability.
Features and benefits
– Most durable and robust VFD available
– FE Connect smartphone app for advanced settings and helps troubleshooting. This app allows the owner to view settings and fault history.
– Constant water pressure with a wide range of settings ( 25 to 80 psi)
– Soft-start feature prevents water hammer and increases motor's lifetime.
– Allow the use of a smaller pressure tank
– Possibility to combine with a three-phases motor to avoid large electric cable gauge (expensive)
–
– Built-in diagnostics function and protections:
o Short circuit
o Underload and undervoltage detection can be caused by wire damage.
o Broken pipe detection
o Open circuit (damaged cable)
o It makes the pumping system consume less energy
o She has a wire charter much larger than a conventional system.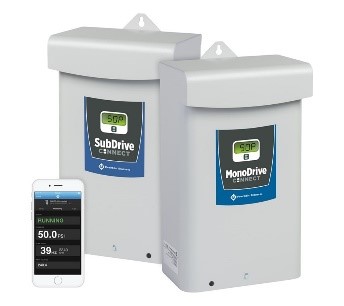 C series convertible jet pumps.
The Franklin Electric convertible jet pump is constructed of heavy-duty cast iron for long life. Equipped with a stainless-steel impeller for high performance and longevity. This jet pump will fulfill your needs for many years.